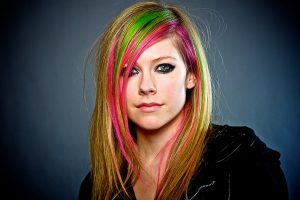 The decade of the 2000's was dominated by skate punk. Young listeners bought millions of records of this emerging genre. One of the biggest stars of the skater punk scene was Avril Lavigne. At just 15 years of age, she released her debut album, Let Go. It quickly became one of the most successful CD's of 2002.
Avril's first single, Complicated, rose to number one in the charts. The song is about being true to yourself and not being fake around other people. The accompanying music video featuring Lavigne and her band caused chaos during a live performance at a skate park. This was the first introduction of iconography based around this sport, which would go on to dominate the culture around this singer.
Sk8er Boi was one of Avril's biggest hits. It is a love song about a woman who rejects the affection of a skater. Years later, she looks back to regret due to the fact that he is now very successful while she is stuck in a rut. The song received critical acclaim and went on to rise in a number of international album charts. It remains one of Lavigne's most well known and celebrated anthems to this day.
Avril attained another number one single with Girlfriend during the same period. The pop punk song is similar to Toni Basil's Hey Mickey in composition. The catchy tune is another track that continues to have popularity years after it's initial release.
One issue with this Canadian singer, however, is that she peaked very early in her career and was not able to reach the same heights years later. Her lowest point came in 2013 with her song Hello Kitty. It was widely panned by listeners, with the accompanying music video also being lambasted for it's garish visual style.