Rush are perhaps the most prolific rock band to ever come out of Canada. They formed in 1968 and have spent the past 50 years entertaining audiences across the globe. They are known for their complex musical compositions as well as their interesting themes. They are heavily influenced by fantasy and science fiction genres.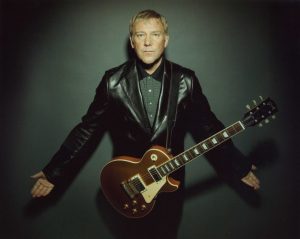 Alex Lifeson is the lead guitarist of the Rush band is considered one of the greatest to ever play the instrument. He is influenced by the works of other electric guitar greats, such as Jimmy Hendrix and Eric Clapton. He has had to adapt his guitar playing several times due to Rush's penchant for changing their style of sound. Lifeson helped to publicize the band to earlier generations by appearing as a guest in the Canadian comedy show, Trailer Park Boys.
Lead vocalist, Geddy Lee, gives the band their distinctive sound. The high pitched nature of his voice has been remarked upon by many music critics. It has been compared to that of other rock music greats, including Led Zeppelin. He also plays bass for the band. Several modern artists have cited him as a major influence in their guitar playing.
The trio is completed by Neil Peart who plays the drums. He has been voted as the greatest drummer of all time by rock music magazines. He also helped to pioneer the live drum solo, which has now become a staple for other bands of this genre.
Perhaps Rush's greatest album is 2112. This high concept album is the fourth for the band to release. It tells the tale of a future where music is outlawed by the government. The record includes a 20-minute long song, which serves as the emphasis of the story. Over the past decades, the album has gone on to receive significant critical acclaim.